Welcome to my first entry FROM THE MUNIB ARCHIVES. I will be revisiting papers I've written over the years for grad school and posting them here with some revisions and updates whenever appropriate. The following is one of my favorite pieces I wrote during my doctoral work. I wrote this paper for a Media Historiography seminar because I had amazing childhood memories of playing the SEGA Master System in Brazil, and then being so weirded out by nobody knowing what I was talking about when I later moved to the US. I tried to get this published for a while but felt fatigued by the process. This was written in 2012. I've left it mostly the same, except I've removed the more strictly "academic" bits from it, like my "Methods" section, the lit review – which would be outdated now anyway – and all the citations. If you really want my works cited page, just drop me a comment, and I'll gladly share it with you. ENJOY!
Introduction
Already critically marginalized as a video game company, Sega's 8-bit home console – the Master System – remains particularly ignored in both academic and popular texts. A CNBC special on the history of video games refers to the Master System once and frames it as a mere stepping-stone to the company's more successful 16-bit follow-up, the Genesis. In Tristan Donovan's 500-page tome, Replay: The History of Video Games, the Master System receives a handful of mentions in the main body of the text and once in a general glossary that provides minimal information: "Popular in Brazil, where it was distributed by Tec Toy. Originally released in Japan as the Sega Mark III." The American video game site IGN further illustrates this case of regional and brand favoritism with their list of the "Top 25 Videogame Consoles of All Time." At number 20, the Master System is described as the "videogame console that almost could" while Nintendo's competing 8-bit console – the Nintendo Entertainment System (NES) – is given the number one spot and credit for single-handedly saving the videogame industry..
This article will counter the academic and popular tendencies described above by providing a historical case study of the Sega Master System (SMS) and its uniquely successful trajectory in the Brazilian marketplace. Distributed by traditional toymaker Tonka in the United States, the SMS debuted in 1987 but was discontinued within four years with sales estimates at a paltry 1.5 million units. Accurate sales figures for its Brazilian debut are hard to come by. However, and just as telling, the SMS has maintained uninterrupted production by Tectoy, its Brazilian licensee, since its 1989 release. As recently as 2012, the Master System boasted a user base of five million and sales of over 150,000 units per year. The Brazilian case of the SMS will push us to consider computer gaming in a global context and resist the media imperialist tendency to universalize an artifact's history, evaluate its success, and/or discuss its greater importance based on little to no international consideration.
The Master System in America
Despite some technical advantages and innovations, the Master System failed to match Nintendo's sales figures in the United States. In 1985, Sega released the "Mark III" in Japan and renamed it the "Master System" for its U.S. release in 1987. As a direct competitor to the NES – released two years earlier – the SMS boasted technical specifications more advanced than the NES. Except for the systems' audio capabilities, Sega's hardware more than doubled its rival's specs in every other respect, including processor speed, RAM, Video RAM, and the number of colors displayed on screen. In addition, the SMS came with ports for two types of media as well as numerous peripheral devices such as 3D glasses, light-guns, and genre-specific controllers. Reasons for Nintendo's unchallenged North American dominance in the 8-bit era can be found in the company's iron-clad contracts with third-party developers, Sega's partnership with Tonka, and Sega's ambitions of beating Nintendo in the future 16-bit market.
In the video game industry, there are two major categories of software providers commonly referred to as first-party and third-party. First-party software refers to games made by the same company that manufactures the hardware on which it is often exclusively played. In the case of Nintendo, these would be Nintendo-exclusive titles featuring Nintendo-owned licenses such as Mario, Donkey Kong, Kirby, etc. Third-party publishers are outside software developers who make games for multiple consoles with various ties to console exclusivity based on their particular licensing contracts. During the 8-bit era in the United States, Nintendo developed a licensing agreement with third-party publishers that placed severe and unprecedented restrictions upon the licensees.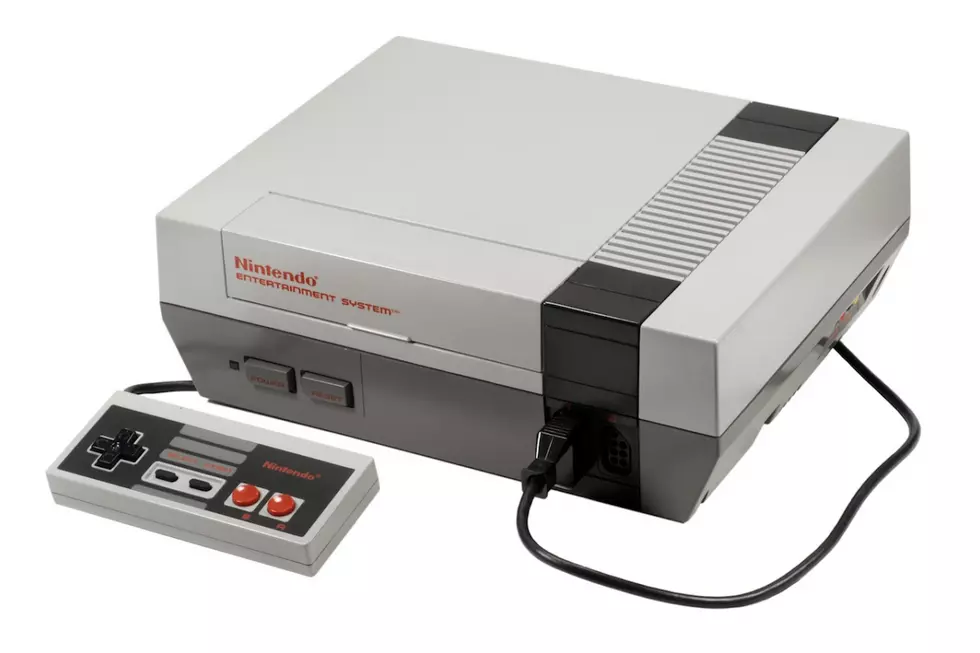 In addition to the industry-standard terms that already placed a great deal of responsibility and risk upon the shoulders of developers, Nintendo added the need for their approval on all content and marketing of the games as well as an "exclusivity clause" under the leadership of Minoru Arakawa (President) and Howard Lincoln (Chairman). David Sheff spells out the terms of the contract as well as Lincoln's take on its intended effect:
Licensees could only make up to five Nintendo games a year and they could not release them to play on any other video-game system for two years from the time they were introduced. The games couldn't be sold outside the United States and Canada. 'If they could only make it for the NES and only make a limited number of games, then it might dawn on them that they had better make a good game,' Howard Lincoln [said]. 'They couldn't afford to make mistakes because they only had five shots a year.'
The reality of the situation, however, was much closer to a monopoly in the 8-bit market. Though many developers were initially hesitant to agree to Nintendo's terms, the company's rapid rise encouraged the likes of major developers such as Data East, Capcom, and Konami to jump aboard. By the time of the Master System's launch in America, Nintendo already held exclusive agreements with most of the biggest players in the industry, making it particularly difficult for Sega to develop a strong software library that could in turn encourage and support sales of its hardware.
In July 1987, Sega of Japan reached an agreement with Tonka – a Minnesota-based toy company – for the rights to market and distribute the SMS in America. Founded in 1946, Tonka was a traditional toy company famous for their "mighty" toy trucks and other construction equipment. Prior to the Sega contract, Tonka had no experience in the marketing or development of electronic toys. According to John Sauer, a former Tonka employee, Sega's choice was primarily inspired by the company's "strong Asian relationships in product manufacturing and their overall success in the toy market." However, an examination of the company's catalogs and press materials suggests that the non-electronic, traditional toy market is all they were interested in. In fact, from 1987 through 1991, Tonka's annual catalogs and advertising schedules do not feature a single mention of the Master System. Ironically, these same catalogs often open with the rhetoric of Tonka's continued devotion to innovation and technological advancement in the toy business and can be prominently seen in their 1987 catalog, where the SMS should have made its debut. Instead, the catalog opens with a "Dear Customer" address from the president of Tonka that emphasizes the company's continued commitment to innovation and technology, exemplified in the catalog by a line of hologram toys called 'SuperNaturals.'
In addition to the overall lack of marketing materials, Sega reached a deal with Tonka at a moment when the toymaker seemed particularly ambitious to climb up the ranks of the American toy industry. A 1986 press release celebrating the company's 40th anniversary extols the financial achievements that put them "on a steady path up the industry's Top Ten list," on which they were ranked sixth behind Hasbro Bradley, Mattel, Coleco, Kenner, and Fisher-Price. The same document features a quote from Tonka president Steven Shank predicting the company's rise to number three the following year. This goal was met in September of the following year with Tonka's massive $622-million acquisition of Kenner Parker Toys announced just one month after landing the license to distribute Sega's system. Several reports at the time indicate industry suspicions about Tonka's "ability to finance the acquisition of [the] larger Kenner Parker [and about] its motives for wanting the company." By the end of 1987, Tonka reported a net loss of $7.5 million, largely attributed to "interest expense and other costs" associated with the acquisition. These financial losses and ensuing managerial restructuring undoubtedly placed great burdens on Tonka's ability to financially support the marketing and development of the Master System, a product that became an even smaller slice of the ever-expanding Tonka pie.
Released two years after the NES and backed by a company with some financial difficulties and virtually no experience in electronics, the Master System could do very little but try to catch up to its rival. With a 70% share of the $1.1 billion industry in 1988, Nintendo regularly allocated over $20 million annually for advertising while Sega never received more than $8-10 million for its marketing efforts, holding around 10% of the entire market behind Atari's reported 16% share.
Ultimately, the Master System's most significant achievement during its short lifespan in the United States was providing a space for trial-and-error where Sega could learn the lessons it would eventually apply to the console's 16-bit successor, including more aggressive and edgier marketing strategies and a stronger emphasis on developing high quality games. On April 27, 1989, less than two years after the Master System's American debut, Sega officially announced the release of their next-generation 16-bit home video game system: the "Genesis." Released in August of the same year, the Genesis became the first 16-bit system introduced into the American market, beating Nintendo by nearly two years and resulting in a much more formidable opponent to their continued domination. Interestingly, Sega decided to develop the marketing and advertising for the Genesis on their own, leaving Tonka with the SMS until the company decided to drop the line in 1990. Sega's experience in America also proved useful for Tectoy, who released the system in Brazil in September of 1989 when the country was still adapting to new political and economic realities.
TecToy Before the Master System
The political history of Brazil is filled with fundamental and often turbulent shifts that have seen the country's transformation from Portuguese colony to independent monarchy and from a democracy to a military republic/dictatorship before re-establishing the democratic status it maintains to this day. Particularly relevant for my discussion is the period from 1964 to 1985 in which Brazil came under military rule. In the first decade of this regime, the country experienced a great deal of media control, political repression, and guerilla warfare similar to many of its South American neighbors. Unlike its neighbors, however, this politically unstable period coincided with the 'Brazilian economic miracle,' during which the economy grew at more than 10% per year thanks to specific initiatives aimed at further developing a domestic market economy. In 1967, the Brazilian government established a free economic zone in the northern port city of Manaus to attract the establishment of new industries with a particular focus on technological undertakings. Some of the incentives provided by the free zone include import and export tax exemptions, government-funded rebates, and a ten-year exemption on property tax and operating license fees.
By 1974, then-military-president General Ernesto Geisel began a slow but gradual process of re-democratization, eventually terminating his own dictatorship and ensuring a full transition to democracy by his successor. In 1985, Brazil held an indirect election that resulted in the return to civilian power for the first time in over two decades. The country's difficulties were far from over, however, as the actions of the first administration sent the nation's inflation rate to an astronomical 300%. Indeed, much of the attention and energy from subsequent presidencies was directly aimed at fighting inflation that would often reach 25% each month. It is in this economically unstable environment that Tectoy would establish itself and fully legitimize a domestic video game industry.
In 1987, Daniel Dazcal – an engineer from Argentina and former executive at Sharp – identified a void full of potential in the Brazilian toy market in the production of electronic toys. Along with Leo and Abe Kryss, who owned a television manufacturing company under the Mitsubishi brand, Dazcal founded Tectoy (originally Tec Toy) in September 1987. Two months later, Stefano Arnhold was invited to join the new company by Dazcal, his former boss at Sharp. Their guiding objective was to "create 'intelligent toys' using modern technology, and to cater them specifically to the local market." As the brief description above reveals, Tectoy's key members all shared a similar background in electronics but little to no experience in the toy business. According to Arnhold himself, their early ignorance of the Brazilian toy market and the inner workings of the business turned out to be a blessing in disguise. Tectoy's experience with their first product, Sega's Zillion, is revelatory of their innovative approach to the toy business that would prove essential for the Master System's eventual success.
As a brand new start-up in a nascent field, Tectoy was unable to get the license to distribute the SMS right away. In the late 1980s, Sega was a relatively small business bringing in approximately $400 million in annual revenues with a focus on three main lines of products: arcades, home consoles, and toys. Sega first provided them with a product from their toy line: an infrared laser-tag game known as the Zillion. The ensuing marketing research focused primarily on the identity and purchasing habits of the end-user as opposed to retailers or the general state of the toy industry. Major questions of interest included: who made a household's purchasing decisions, how did kids decide what to buy, and how did kids bargain with their parents to obtain their desired product. Their extensive research resulted in the production of a television ad that went against the status quo of the Brazilian toy business, particularly in terms of budget and content.
The first Zillion television spot cost an exorbitant $170,000 to produce at a time when the average budget for a toy commercial in Brazil rested in the $15,000-$20,000 range. Arnhold recounts the confusion he faced from retailers surprised by the absence of typical commercial content and his apparent ignorance of industry conventions. Tectoy's reliance on their targeted end-users – children – proved to be a success, as the Zillion became a sell-out hit shortly after the commercials aired. In fact, Tectoy went on to sell more Zillion units in Brazil than Sega ever did in Japan and eventually developed a weekly animated series based on the product. Though this success certainly helped make the case for Tectoy obtaining the Master System, Sega maintained some initial reservations that stemmed from their experiences with Tonka.
In Arnhold's estimation, by 1989 Sega's relationship with Tonka made them hesitant to partner with yet another toy company for their line of video game products. Instead, they sought a company with more specialized experience in selling home consoles and almost went with Polyvox, Brazil's licensed distributor of the Atari 2600. Sega ultimately decided to go with Tectoy, where the Master System would receive all of the company's attention as opposed to Polyvox, where their product would undoubtedly be one of many vying for company resources. Tectoy's success with the SMS made Brazil one of the only regions where Sega indisputably defeated Nintendo in the 8-bit console war. Some of the major reasons for such an unprecedented success include some uniquely Brazilian economic and industrial conditions, the state of Nintendo in Brazil, as well as Tectoy's innovative marketing strategies and localization efforts.
The Master System in Brazil
Tectoy was among the many companies that took advantage of the government incentives described above and built manufacturing plants in the free zone of Manaus. Coupled with strict laws concerning the importation of plastics and other materials across Brazilian state lines, Tectoy had no choice but to domestically assemble the Zillion and Master System. These conditions led to lower prices for the paying customer as well as a certain amount of quality control that few international licensees of Japanese video game products could provide. Although such a situation certainly has the potential to backfire and result in lower quality products, it is important to remember that as a fledgling company in a new sector with Sega as its primary content provider, Tectoy had everything to lose if their products did not live up to the high standards they advertised to their customers.
The company's control over production quality presents one way in which it rose above the rampant piracy common to many developing countries that plagued the Brazilian electronics sector in general and the NES in particular. Ackbar Abbas describes pirated products as cultural symptoms and historical markers related to issues of globalization insofar as "[t]he production of fakes appears only when cities [or nations] are just about to enter the world economy and become exposed to media representations of global commodities" and diminish when those cities and nations "become more integrated into the global establishment." Tectoy seems to be a key figure in Brazil's transition towards integration into the global market, particularly in terms of legitimate video game production. Nintendo was not so lucky.
Tectoy's competition lay not with a single official and organized entity called Nintendo, but a multitude of competing illegitimate companies with often malfunctioning units looking to turn a quick profit. With no officially licensed Nintendo product available until 1993, the Brazilian market was populated with over a dozen 'unofficial' NES consoles commonly referred to as "Famiclones." These consoles were competitively priced and came with aggressive ad campaigns. Although the pirated hardware claimed to be compatible with 'real' NES games, the means by which one acquired these games were dubious at best and illegal at worst. Moreover, cartridges were frequently incompatible with the various systems. One of the more popular Famiclones was the Dynavision II (the first Dynavision being an Atari clone) from Dynacom. This fake stands out for adopting a similar color-palette as the Master System not only in its hardware design, but in its advertising images as well. Consequently, Tectoy approached this environment with the Master System in tow by replicating many of the methods that proved successful with the Zillion.
Once again, Tectoy started its campaign by appealing directly to their end-users through a series of research projects in Japan, the United States, and Brazil. In Japan, they studied the hardware hoping to understand the product within its original Japanese context. In the United States, their investigation focused on two major questions: first, what made the Master System a failure? And second, more importantly for their efforts, what made the NES such a resounding success? Thoroughly aware of Nintendo's domination in the U.S., Tectoy sought to uncover anything that could help their system stand out in advertisements from Nintendo's many clones in Brazil. This included adopting Nintendo's successful American strategies. Arnhold recounts an important phrase they learned while doing research in the U.S. that carried a great amount of weight in the company's ensuing strategy: "schoolyard gossip." Whichever system dominated the schoolyard gossip would dominate the market.
It would do well to emphasize the importance of schoolyard gossip and word-of-mouth, particularly at a moment in history when the Internet as we know it did not exist. With few venues outside of one's physical social circle to discuss one's impressions of the latest games, schoolyard discussions played a major role in one's decision-making process. In addition to the more readily apparent topics of a game's quality and fun factor, Brazilian schoolyard gossip would often include economic concerns related to the country's ever-changing inflation rates. With game prices fluctuating on an almost daily basis, it was virtually impossible for two people to purchase the same game for the same price. If a friend told you he had bought a desired game for a particularly low price, then you had an added element of parental persuasion since the price would inevitably go up the following day. Tectoy sought to dominate the subject of these discussions through a focused effort on the creation of a community and culture around the Master System.
Culturally Specific Game Localization and the SMS Community
One of Nintendo's most successful American initiatives was the establishment of a telephone hotline "manned by 60 Nintendo adult 'game counselors' who answer[ed] 50,000 calls and 14,000 letters a week" from players looking for game tips and advice. Tectoy hoped to replicate this service with the SMS but was hindered by economic forces beyond their control. With Brazil experiencing financial difficulties and mass inflation, Arnhold recalls the rates for phone lines being priced at an astronomical $5,000 per line. The lack of funding needed for thousands or even hundreds of phone lines led the company to a more creative alternative: a minute-long television spot called Master Dicas, or "Master Tips." The spot was shrewdly placed in the prime time-slot of Sunday evening before a popular family-friendly show. The content of Dicas was split between a thirty-second game advertisement followed by thirty seconds of tips and tricks for a specific game. Arnhold describes this program as a direct attempt to embed the Master System within children's schoolyard gossip.
Tectoy appealed even further to Brazilian children by delivering games with culturally relevant content through localization as well as in the development of original games. Localization refers to the process by which various aspects of a video game are altered or adapted for a particular geographic region. While localization often includes other decisions ranging from culturally appropriate musical choices and cover art, the bulk of the process is generally devoted to translating in-game texts and dialogue. According to John Sauer, Tonka's localization efforts for the SMS in the U.S. corresponded with this tradition and focused mainly on changing Japanese character names in games such as Thunderblade (1987) and Phantasy Star (1987) to make them more "American friendly." Tectoy's process of localization, however, often involved the digital replacement of a game's original character model with that of a more nationally recognized intellectual property.
Tectoy's first localization attempt incorporated characters from a tremendously successful Brazilian transmedia property, Turma da Mônica ("Monica's Gang" – in English). Started in 1959 by Mauricio de Souza as a series of comic strips and comic books, Turma da Mônica has maintained its status as a licensing goldmine. Besides the uninterrupted publication of the comics in over four decades, the characters are also featured in their own series of theme parks, have appeared on innumerable commodities including apparel, toys, and food products, and starred in multiple television shows and theatrical features. Tectoy obtained the appropriate license and went to work replacing the character sprites from Wonder Boy in Monster Land to create Mônica no Castelo do Dragão ("Monica and the Dragon's Castle"). Comparisons of the two games are pictured below with the original on the right and Tectoy's localization on the left. As we can see, almost everything else about the game was left untouched. The game's success led to Wonder Boy's replacement in three of the game's sequels.
Other popular Brazilian properties soon joined Mônica in titles exclusive to the Brazilian market through a combination of localization and the development of original games by Tectoy's own engineers. Original titles included licensed games based on a Mexican TV show – El Chapulín Colorado – that achieved lasting popularity in Brazil as well as Woody Woodpecker, whose name and likeness were also the basis for a Brazilian chain of fast-food restaurants.
Perhaps the biggest coup for Tectoy in creating a culturally relevant game was attaining the direct involvement, approval, and likeness of one of Brazil's greatest cultural heroes: Formula One world champion Ayrton Senna. Though it is beyond the scope of this project to discuss what Senna 'means' to Brazilians, the events surrounding his untimely death and funeral in 1994 are particularly illustrative of his influence and legacy in Brazil. These included the government declaring three days of national mourning, a fighter-jet aerial-escort for the return of his body to Brazil, and a funeral procession that included government officials, thousands of armed forces, and an estimated three million adoring fans in the streets. His grave currently attracts more people annually than the graves of John F. Kennedy, Marilyn Monroe, and Elvis Presley combined.
The resulting game, Ayrton Senna's Super Monaco GP II, placed players in Senna's cockpit and featured personalized advice written by Senna himself on how to best approach the world-famous tracks featured in the game. Ayrton Senna's involvement helped to further establish Tectoy and the Master System as the main subject of discussion in the nation's schoolyard gossip. By adapting and originating games specifically tailored to the shared pleasures and desires of millions of Brazilian children based on focused user research, Tectoy created a personalized culture around the Master System that the console lacked in other territories and which fostered a personal sense of loyalty among many of its users.
A Tectoy press release from September 2011 reveals another unique Brazilian cultural element in its headline: "Tectoy recommends gift ideas for Children's Day." Initiated by a government official in 1920, Children's Day (October 12th) took on immense popularity in Brazil after Johnson & Johnson and a domestic toy company joined forces in a marketing campaign celebrating the entire week with special sales. Their successful strategy is largely credited with establishing Children's Day as a day celebrated with considerable price cuts that parents all over the country use to buy their children a desired present, a tradition that continues to this day. A new iteration of the Master System was among the gift ideas listed.
TecToy and the Master System Today
In the years following the Master System's success and subsequent continued domination of the Genesis (renamed "Mega Drive" in Brazil and other territories) Tectoy made some technical modifications and released new versions of the SMS. These included the Master System II (1988), the wireless Master System Compact (1990), the Master System Super Compact, which came with a pink option packaged under the name Master System Girl (1994), and various iterations of the console with a variety of built-in games. The latest model as of this writing was released in August 2011. Dubbed "Master System Evolution Blue," the console features 132 built-in games, two controllers, and a physical redesign. Though Tectoy remained Sega's exclusive distributor until the Japanese company withdrew from hardware development in 2001, the Master System and the Mega Drive are the only consoles Tectoy has kept in production. Such a move may be related to the high levels of poverty across Brazil affecting an estimated 16.2 million people and the impossibility for many families to acquire the latest and most advanced video game systems.
The press release that accompanied the Evolution Blue's launch opened with the following words: "The Master System never gets old. On the contrary, with each passing year, this videogame classic becomes more modern and more appealing." Anyone solely familiar with the more commonly told U.S-Japan-centric history of video games would find many problems with the statement above, not least of which would be the suggestion of the Master System as a "classic" console. Nevertheless, with their special and unparalleled relationship, Sega of Japan and Tectoy established a video game market in which Sega consoles maintained their crown and created a lasting legacy, most noticeably evident in the innumerable Portuguese-language Sega-specific tributes online.
Conclusion
Approaches to video game histories have traditionally focused their attention almost exclusively on developments in the United States and Japan as the primary centers of development, innovation, and industrial importance. Combined with an overarching sense of Western media imperialism, such a narrow geographical emphasis can often lead to the dangerous assumption that historical outcomes experienced in the Anglo world – but especially America – are absolute and universally applicable. Such an approach inevitably blinds us from acknowledging regions where the very same products and artifacts interact with unique cultural, industrial, social, political, and economic forces that lead to very different historical outcomes.
The story of Tectoy and the Master System in Brazil presents but one example of how regionally unique circumstances can lead to distinct developments far removed from the typically Western-dominated narratives of media histories. The critical and academic gap for more studies of this nature is enormous and would do well to be filled. Considering different systems – both licensed and bootlegged – in different cultural, political, and social contexts will lead to a much more vibrant understanding of a particular media artifact in its international totality and complicate the relative ease with which many video game historians and critics claim one console or another the winner of a particular generation's console war without due attention to the product's permutations across vastly disparate regional contexts, practices, and cultures. Can you imagine how many other similar histories are out there? I, for one, can't wait to see them.
Drop a comment below to share your Master System memories and/or favorite alternative video game histories! Thanks for reading!